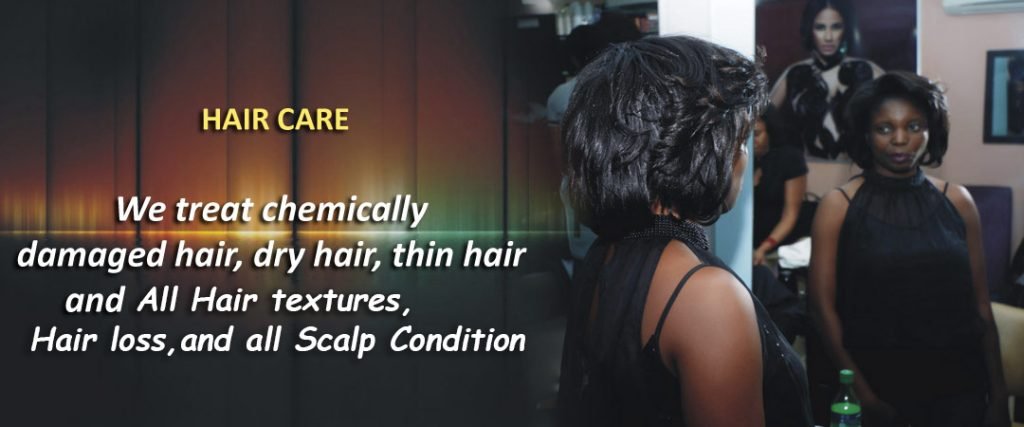 The Hair is the Beauty of the woman and the men are not left out as it also defines their looks. Everybody does something to their hair, either fix it or cut it. Having an understanding about the chemistry of hair and the anatomy of hair, is an indication that the Hair can be properly catered for.
We have a range of conditioning treatment for every hair type and every hair form. This we use in treatment of damaged hair, chemically damaged hair, dry hair and thin hair, coarse and excessively coarse hair. Our products are exclusive and suitable for Caucasian, Asian, mixed race and Afro Caribbean hair.
Our range of product are rich in botanical ingredients and specifically formulated the treatment of dry scalp, flaky scalp, dandruff conditions and other scalp conditions as well as different hair conditions and texture.
With our range of shampoo product and various conditioning hair treatment, we restore the PH and moisture balance of your hair as well as revitalize damaged hair, we stay in tune with the content of our products and render excellent services for your beauty and personality.
We treat dry scalp, moisturize dry hair, and leave it bouncing, shiny, healthy and attractive. We are established to satisfy a diverse range of clients and hair types. We are professionals in keratinizing the hair leaving it frizz free, silky, bouncy and shiny. Come along for a taste of our perm services where we convert from natural to naturally coily.